"The Beauty of the iPad is its Simplicity"
The beauty of the iPad is its simplicity. It runs the same OS as the iPhone. You use it like an iPhone. It looks like a giant iPhone.
As the internet becomes more and more ubiquitous, for many of us, a couple of internet devices are not enough. It was only a couple of years ago that the iPhone revolutionized the internet's mobility. We now take it for granted; the internet in our pocket! The iPad will do the same thing for communication. A new way of holding a larger, portable internet in our hands.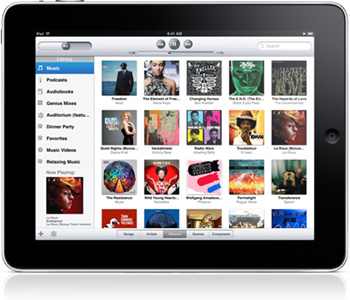 How many of us already have a desktop, laptop, and a smart phone? The iPad is going to be something we'll use in a certain way. For some situations, the iPad will work better than either a laptop, desktop, or iPhone. You'll be seeing some amazing applications for art, music, productivity, and gaming that are perfect for a tablet but would be less suitable for a desktop-laptop.
The iPad is very portable. There are times you won't have a laptop with you, or be in situations where a computer is logistically challenging. Anyone recall the hassle of taking a laptop on a plane, and trying to use it on the tray table? When you are on the go, an iPhone is terrific. An iPad is exponentially better. Virtually everything you do on the iPhone will be more easily done with an iPad. In addition to running most iPhone Apps, many are being especially redesigned for the iPad. Some Apps are being created solely for it.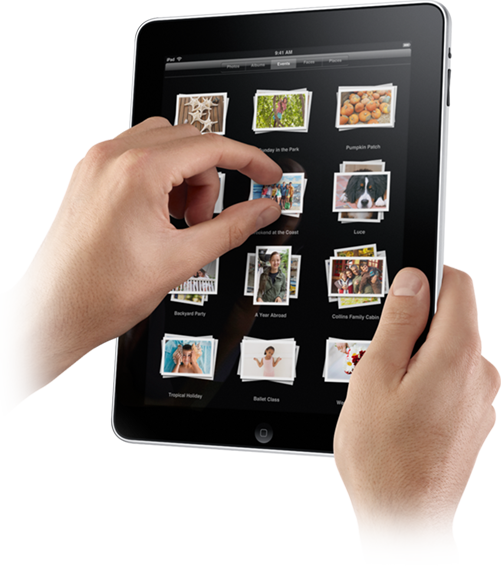 The iPad is not going to be a complete replacement for a laptop or netbook. For some things, it won't work at all. You won't be creating a website from scratch with it. But once your site is up, it will be a perfect way to blog. Some tasks will work best in conjunction with a laptop or desktop. Lounging in a coffee shop, or on a plane, you might write a novel on an iPad, only to edit it later with your computer.
'The iPad Makes Technology Instantly Accessible"
The iPad shares many of the innovations of the iPhone and iPod Touch. With its great simplicity comes another dimension. The iPad makes technology instantly accessible. Whether you have been using computers for years or not, this device is just different. No physical keyboard. A screen that is almost the same size as the device. Just a few buttons, no mouse, no lid, and a solid state hard drive.

Surfing the web becomes a new immersive experience. The device almost disappears; you experience the internet in your hands. The iPad brings the world closer. Unification takes on new meaning.
The iPad is the first device your grandma could use. I recently talked with a friend about getting a computer for her mom who is 86, so she could stay in touch with family by email, look at art museums on the web, and follow golf tournaments. A computer would be too much, and require too much maintenance. But an iPad is perfect, instantly accessible to everyone.
So what does this all have to do with iPhone photography? The iPad doesn't even have a camera. It would be unwieldy trying to use it as camera anyway. Just as the iPhone makes a wonderful mobile photography workstation, the iPad, with it's much larger screen and large format Apps will be the perfect companion to any camera. Editing and managing photos will be a snap. New photography Apps, designed just for the iPad are going to be astounding. Because of it's increased portability over a laptop, you'll spend more time enjoying your photos. Don't be surprised when Adobe comes out with an iPad Photoshop version!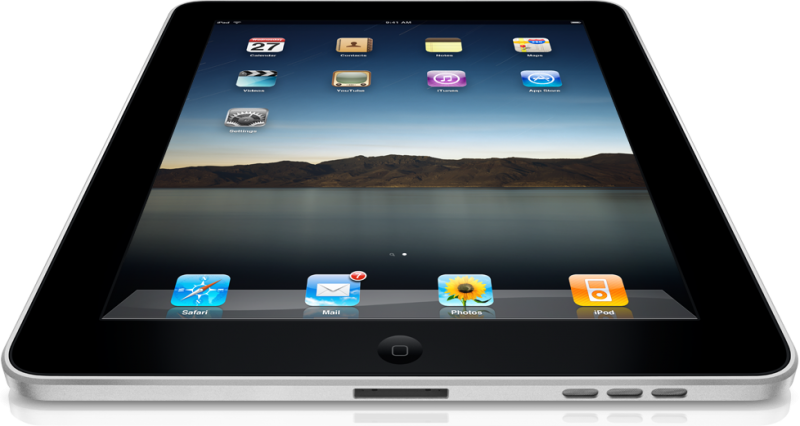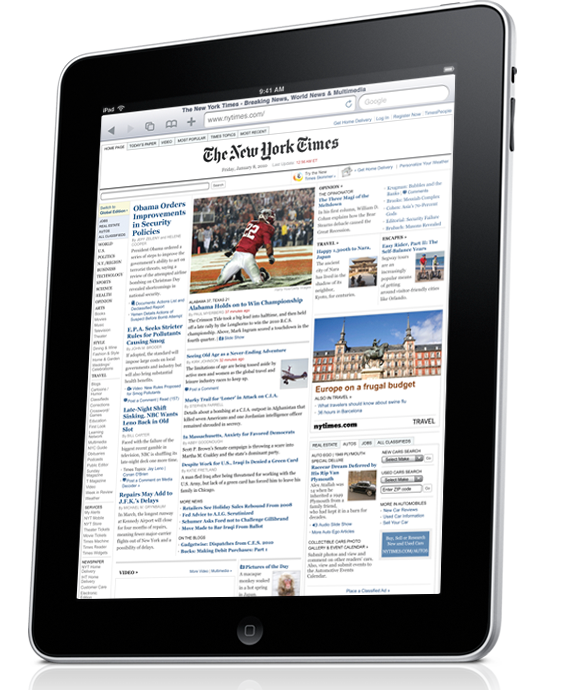 Note: The iPad does not play flash, so until we have an alternative gallery display, use the iPhone format to view my photography galleries on the iPad. It works fine, the images are just small.


[ad name="Post Bottom"]