Apple has just released three new iPhone T.V. commercials; Family Man, Dog Lover and Backpacker.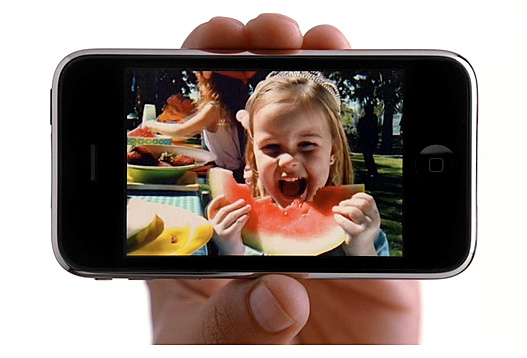 Family Man
"Its Actually My iPhone, But Everyone In The Family Loves It."
Its actually my iPhone, but everyone in the family loves it. Grandma wants to see movies of the kids. My wife finds a new app every week. This week it's recipes. Great for my son on long car trips. I use it for everything. We'd be lost without my iPhone.





Dog Lover
"Thanks To The iPhone, Our Family Is Now Complete."
We wanted a dog and searched local shelters. We fell in love with Bailey. Took millions of photos of him, introduced him to friends, found parks for him nearby. Thanks to the iPhone, our family is now complete.




Backpacker
"All I Really Needed Was My iPhone And My Passport"
I took this amazing trip to Spain. With my iPhone, I checked out hostels, shared pictures (my mom loved that), and downloaded a personal translator app. All I really needed was my iPhone and my passport.
[ad name="Post Bottom"]