Musicians worldwide have been completely breathless since the iPad was announced. Control surfaces that enable easy manipulation of software sequencers and other music programs, have been around for several years, but are expensive and often dedicated to a single function. The iPad was the surface everyone was waiting for. And now, the first onslaught of iPad music software is beginning to appear.
Jameson Proctor, from Brooklyn, NY has created the first iPad MIDI Controller for just $4.99.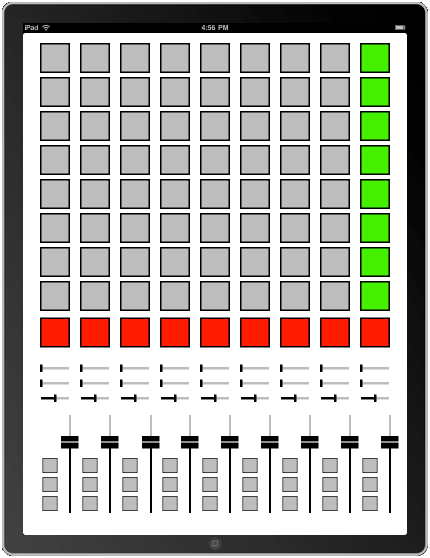 MxNM LE (Mix N Match MIDI Limited Edition) turns your iPad into a touchscreen control surface. It will send MIDI control change messages to many popular music software programs via WiFi. This version offers a total of 144 buttons, pads, and sliders, making it a terrific controller for a laptop or desktop computer. MxNM LE uses the free MxNM WiFi server to communicate with a computer running a music software program or DAW (Digital Audio Workstation). There are templates to enable MxNM LE to communicate with various software programs. Especially exciting is the ability to control Ableton Live one of the most popular and powerful music programs.
[ad name="Post Bottom"]