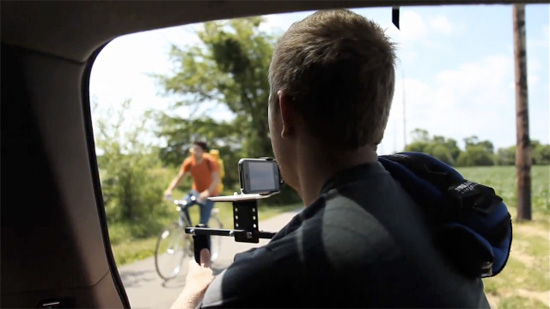 The iPhone 3GS was released in July 2009. It's immediate popularity gave rise to video stardom and an explosion of iPhone video content appeared on the web. Now that the iPhone 3GS has been out for almost a year, let's backtrack a bit and see just how far iPhone Videography has come.
I Used My iPhone 3GS To Record My Own Video For This Site:
I remember getting my iPhone 3GS. After leaving the Apple Store, I sat down on a bench I fired it up. Fantastic! When you consider that the video camera resides on your phone, it's nothing short of amazing. The iPhone is capable of shooting high quality videos, especially if you keep the camera steady. It's even been used to product professional videos.
One of the attractions of using the iphone for still and video photography is its simplicity. The iPhone's small size and weight make it perfect for recording video any time, any place. The iPhone has sparked a renaissance of devotees to minimalism.
min·i·mal·ism [min-uh-muh-liz-uh
m]
Use of the fewest and barest essentials or elements. Simplification of form.
The iPhone 3GS shoots video at 640 x 480 at 30 frames per second. The video quality is surprisingly good. Having this capability in your pocket has spawned an entire new breed of videographers. Multitudes of people now use the iPhone for all their video recording. They shoot quick, they shoot fast, they shoot anywhere. Whether they're producing a music video, documenting a rare Yeti sightingin the Himalayas, or capturing some awesome skateboarding downtown, their camera is always right there, ready to go. Add in some video editing and time lapse apps, a tripod and mount, and you have a portable production platform that can't be beat. With an iPhone and a MacBook, you could travel lightly around the world, collecting amazing footage.
When artists get inspired, they make great art. The iPhone inspires people to get things done. This is what I love about it. In the near future, expect to see short and full-length films, especially if the rumors are true of an HD video iPhone arriving in the next few months.
Let's take a look at one of the first pioneers of iPhone video. Here is one of the first music videos produced on the iPhone.
BJSR And Their Song 'Play'
Showdown Productions, a small production company in Dayton, Ohio made this professional looking music video shot entirely with the Apple iPhone 3GS. Their home made camera stabilizer allowed them to shoot smooth video while on the go.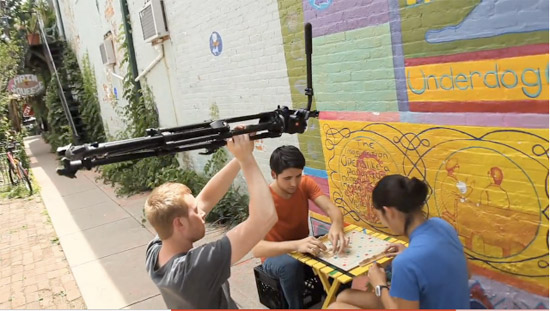 The video was created for the band BJSR and their song 'Play'.
They wanted to test the limits of the iPhone video, and show off what it was capable of.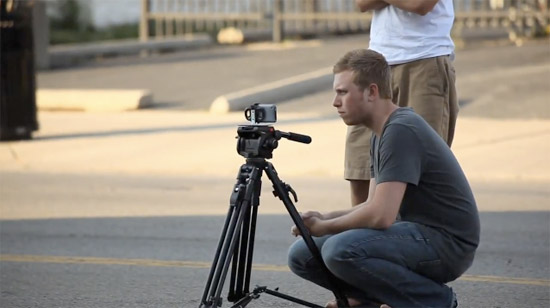 How The Video 'Play' Was Made – Behind The Scenes Footage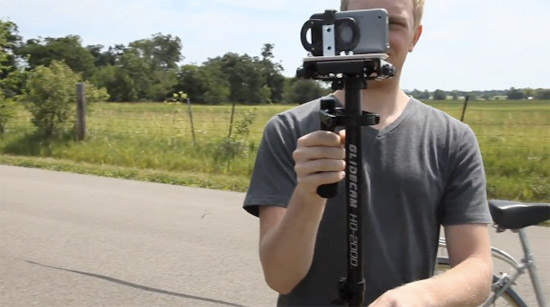 A couple of things to make your video recording look and sound best: For good smooth video, some type of tripod/stabilizing mount is essential. You can make your own, but there are several commercially available ones that work great.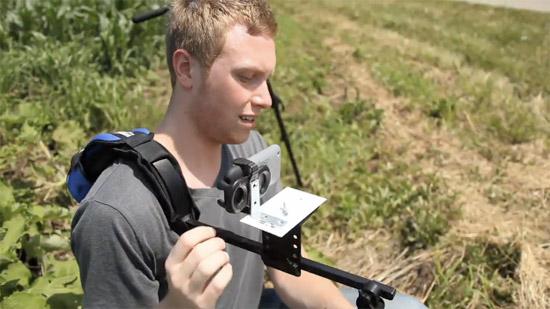 The audio captured by the iPhone video is good, but not great. For a music video, it doesn't really matter because the final video is usually compiled from sequences into one complete video. The audio from each section is not used, but added later, and synced to the video. If you want to use the iPhone to record the audio performance of the video, use a good condenser mic in order to get higher quality sound. Blue Microphones has several models, and HMB-TEC of Germany has an inexpensive one.
---
Music Video of Kirk Thurmond By Director Tom De Nolf Using 3 iPhones
Read The Kirk Thurmond Video Story
Read The Story – Lady Gaga Bad Romance Music Video Cover by Love and Logic Using Four iPhones
---
[ad name="Post Bottom"]