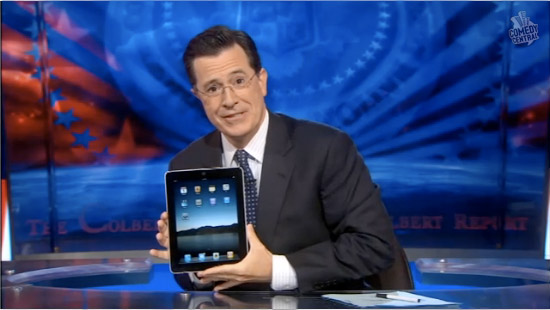 Stephen Colbert loves his iPad. After his debut with it at the Grammy Awards, he is back again for some good Colbert iPad humor.
"I have an iPad. Now, never mind how I got it. I had two kidneys. Luckily there's an app that filters urine". Repeatedly referring to his iPad, he describes some of it's features, the same touchscreen technology, the same apps, "and just like the iPhone, you can't make calls with it".
He shows the iPad on the cover of Newsweek and pokes fun at the Amazon Kindle in an ad on the back of the magazine. Pulling out a cutting board, he proceeds to use his iPad to chop vegetables. "And just look how quickly it makes delicious salsa".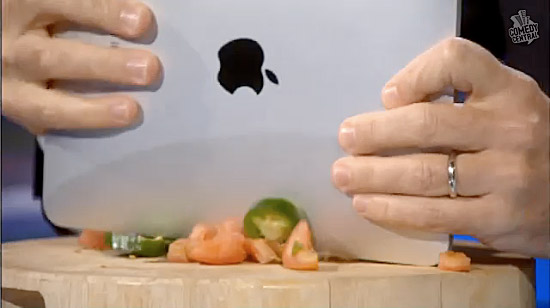 [via Huffington Post]
[ad name="Post Bottom"]