"So You Just Might Take A Stroll Through Your Ecstatic Audience"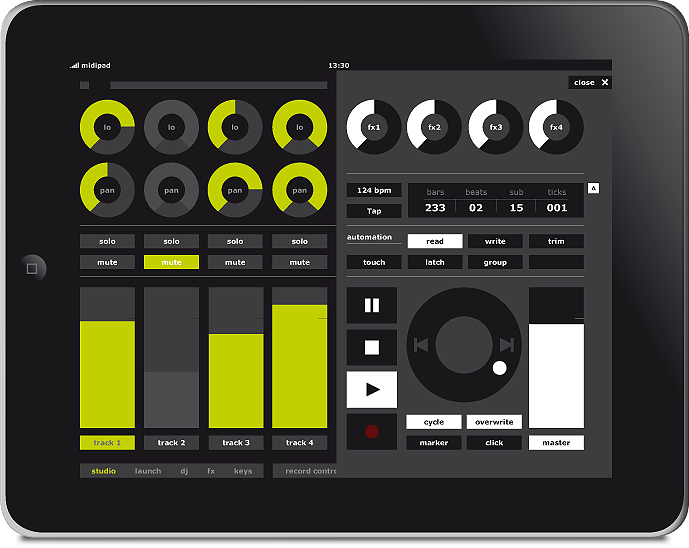 Multi-Touch MIDI Controller… coming soon on the iPad
If anyone doubted that the iPad was a revolutionary product, doubt no more. Here is a perfect example of an iPad App that combines Software and Hardware into a 'Killer' device replacing dedicated hardware devices costing thousands of dollars. And at the end of your recording session, you quit the app, kick back, and your iPad is an amazing internet/reading/gaming device. Although the website lists the app also for the iPhone, there is no further mention of it, and no demos. I can't imagine someone trying to run this on the small screen of the iPhone unless it was a lite version. It's not clear yet, whether MidiPad will be available for the iPhone. If you are a musician, it won't take long for you to start salivating… Go get an iPad Now!
MidiPad Beta Demo
from MidiPad: MidiPad is an exciting new app for the iPad/iPhone for music creation and live-performance. The striking feature of MidiPad is its ability to directly communicate via network-MIDI-protocol. So there is no need to install any communication-peer-software on the Mac! Simply plug-and-play via Apple Bonjour – wireless. This Multi-Touch capable MIDI controller application communicates with your Apple Mac your Windows based PC and even standalone hardware synths via Wi-Fi. So you can control all of your music applications with just a few finger gestures without having to sit at your desk and no annoying cable.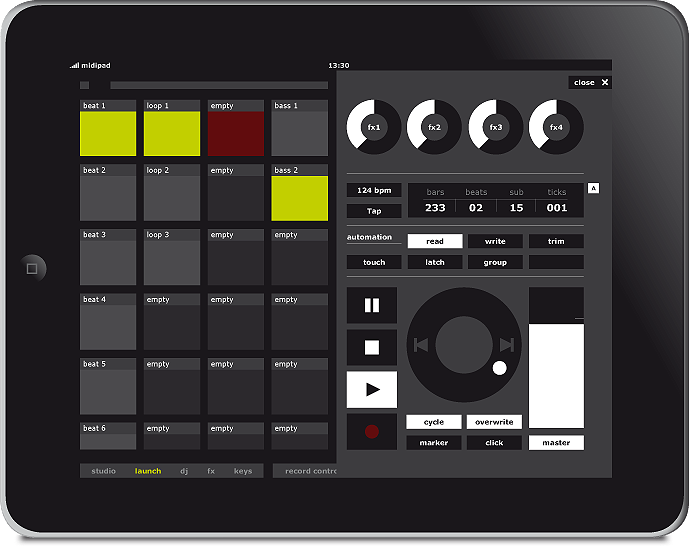 In the production-environment MidiPad can control host-applications like Apple Logic, Steinberg Cubase/Nuendo, Ableton Live etc. It can also be used to control stand-alone applications from companies like Native Instruments, Spectrasonics and many more. As a live-musician you can control sub mixes of your virtual keyboard rig, activate setups and change parameters of the virtual instruments or even hardware instruments all in realtime on stage. If you are a DJ, you can control your favorite application wireless as well.  So you just might take a stroll through your ecstatic audience.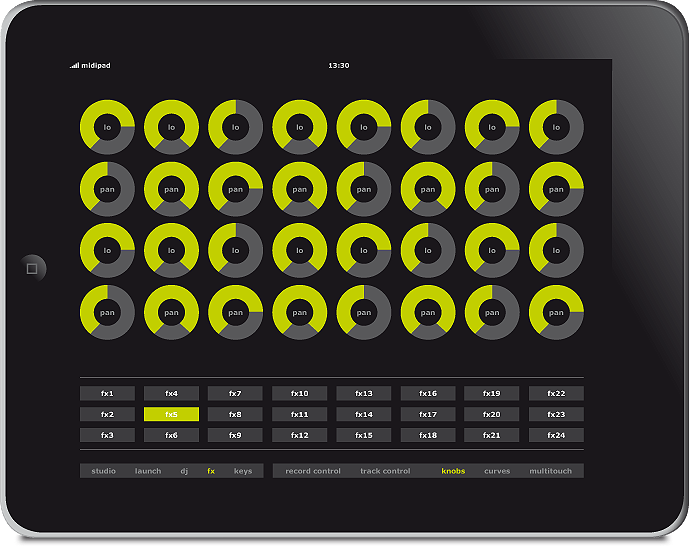 MidiPad incorporates various commonly used controller types like buttons, trigger pads, sliders, ribbon control in one & two dimensions, rotary knobs, or complete functionality blocks like transport control. MidiPad also reacts to MIDI data from the connected remote computer, to provide instantaneous feedback for your performance.
Preconfigured setups, divided in seperate views can be activated concurrently. Using Multi-Touch various functionality of the remote-software can be controlled. The features to be controlled can be configured by the user in the setup.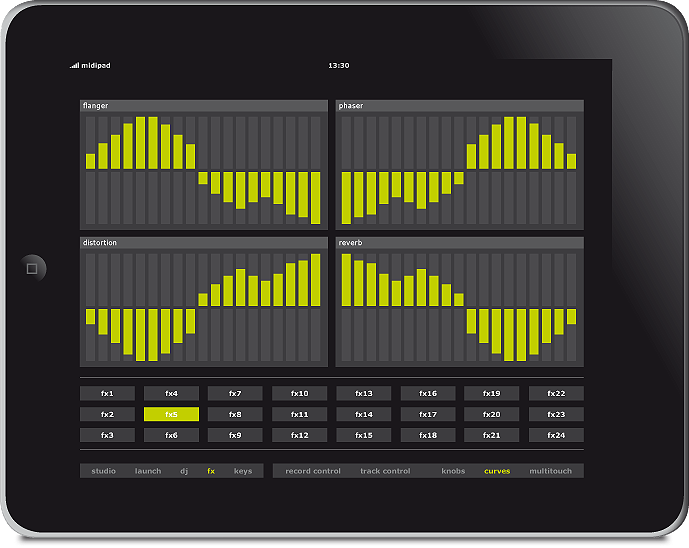 Features:
iPhone OS
Communicates with Mac OS and Windows based PC's
Communicates with stand-alone-applications and hardware
Communicates via network MIDI protocol
Plug & play via Apple Bonjour, wireless LAN
Multi-Touch Interface
Preconfigured Setups:
Studio View
DJ View
Launch View
FX View
Keys View
Another video (in German)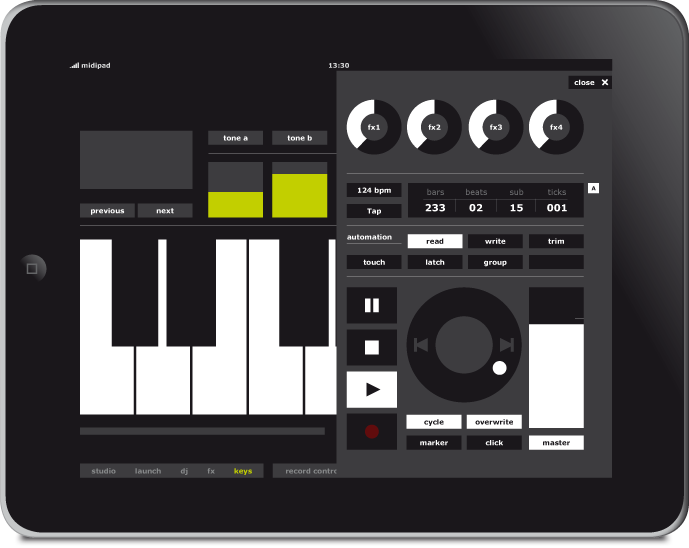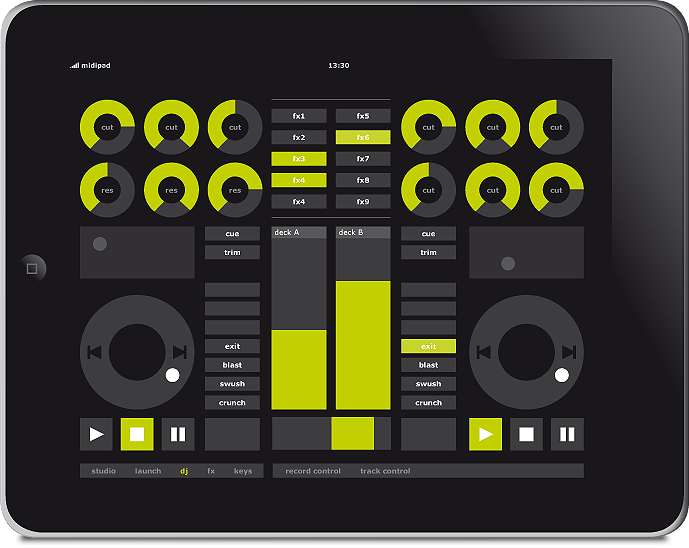 [via MidiPad]
[ad name="Post Bottom"]