At launch time, the sales of the Apple iPad were very good. Now that consumers have gotten a chance to see what the iPad can really do, sales are exploding. Apple has sold 1 million iPads in the first 28 days after launch and 2 million in just 58 days. International sales began on May 28th and are doing extremely well. The iPad went on sale in nine countries; Australia, Canada, France, Germany, Italy, Japan, Spain, Switzerland and the UK. Apple states that nine more countries will receive the iPad in July.
Sales are so good that Apple has found itself with a worldwide shortage despite best efforts to estimate demand. "Customers around the world are experiencing the magic of iPad," CEO Steve Jobs said. "We appreciate their patience, and we are working hard to build enough iPads for everyone."
These are remarkable statistics. Once again the tech gurus who claimed the iPad was just a big iPod touch are wrong again. There is a veritable stampede by developers to get their iPhone apps ported to the iPad. Apple said there are now 5,000 dedicated iPad apps on the App Store. Amazing photography, art, music, productivity, and game apps are appearing daily. In addition, the large touch screen enables the development of niche apps that could never run on a desktop, laptop, or even an iPhone.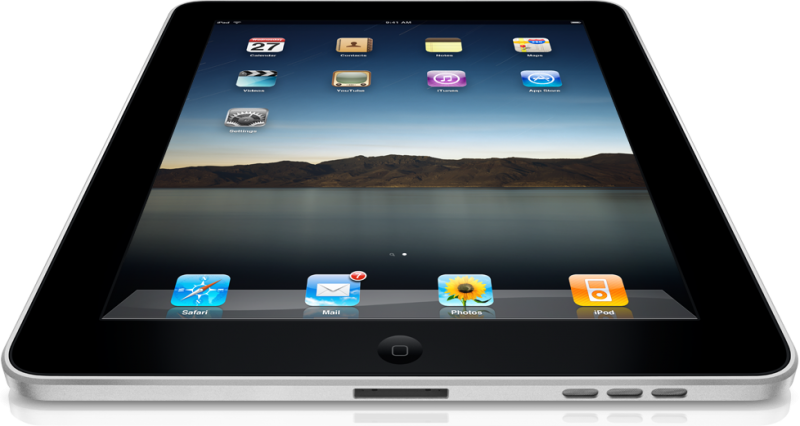 Why do we get so excited about Apple's iPad success? A successful product means better hardware and software support, more frequent product updates, lower prices, and an overall better product experience. Success also advances other product development and generates more product integration. The iPad and the iPhone go hand in hand. What's good for the iPad is good for the iPhone and vice versa.
For many years the computer industry has forecast the demise of Apple. Over and over, Mac users had to endure constant Windows antagonism toward Apple and Mac products. Apple is now larger than Microsoft. We win, you lose, so sorry…
Congratulations to Apple and Steve Jobs on a job well done.
from Apple: iPad allows users to connect with their apps, content and the Internet in a more intimate, intuitive and fun way than ever before. Users can browse the web, read and send email, enjoy and share photos, watch HD videos, listen to music, play games, read ebooks and much more, all using iPad's revolutionary Multi-Touch™ user interface. iPad is 0.5 inches thin and weighs just 1.5 pounds—thinner and lighter than any laptop or netbook—and delivers up to 10 hours of battery life.
Developers have created over 5,000 exciting new apps for iPad that take advantage of its Multi-Touch user interface, large screen and high-quality graphics. iPad will run almost all of the more than 200,000 apps on the App Store.
[ad name="Post Bottom"]