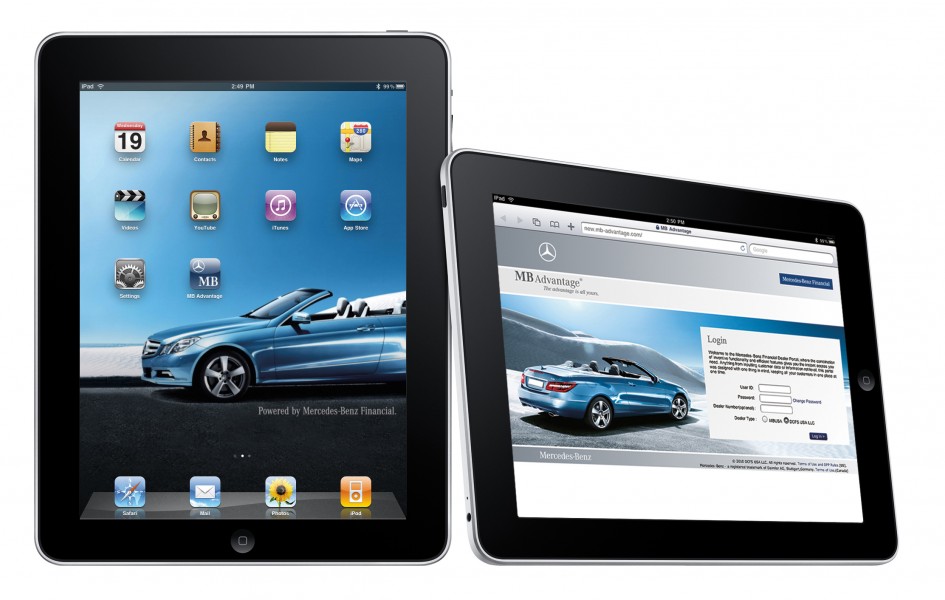 Mercedes-Benz is excited about what's possible with the iPad. Mercedes-Benz Financial has announced that it will equip some of it's dealerships with iPads in order to benefit dealers and customers. It's one of the first company to adapt the iPad for mobile business use. Salespeople will able to display payment schedules, promotions based on the vehicle identification number, and begin the loan process. Salespeople can now do it right at the vehicle their customers are purchasing.
Dealers will be using a proprietary point-of-sale system called MB Advantage, that grants instant access to marketing programs for specific models, quicker turn time on the credit application process, and increased speed and efficiency on the return of lease vehicles. The iPads will run the Mercedes-Benz web portal as a web app.
Andreas Hinrichs, Vice President of Marketing for Mercedes-Benz Financial said, "We see the iPad providing wireless mobility, information and flexibility on the showroom floor. The iPad will provide a competitive advantage to our dealers by increasing their service levels through a more flexible financing process". Hinrichs remarked on the iPad's size and versatility as a mobile device for the showroom floor. Mercedes-Benz will place iPads at 40 selected dealers in the United States to test the iPad as a flexible business tool.
"With the exciting, new products coming out from Mercedes-Benz, the iPad with MB Advantage gives us tremendous credibility with our clients," said Bernie Moreno, President of Mercedes-Benz of North Olmsted, Ohio. Last October Mercedes-Benz released an iPhone app that enables customers to make payments on their auto lease or loan directly from an iPhone.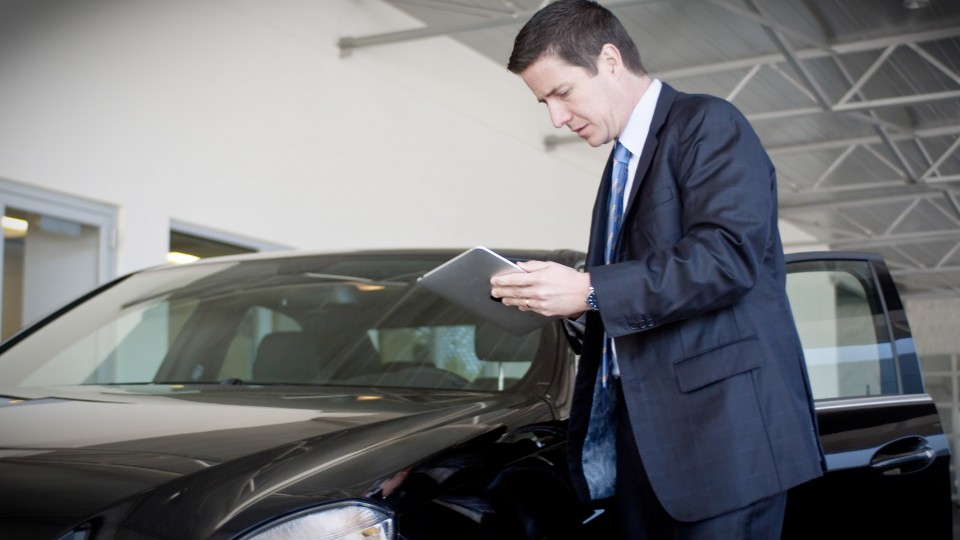 [via prnewswire]
[ad name="Post Bottom"]