I'm always noticing art around me, in the natural and urban world. Everywhere I look, life and art go together. That's why I do iPhone photography. The iPhone itself is a masterful work of art, the perfect melding of technology and design. Since getting my first iPhone a couple of years ago, I have noticed the myriad of iPhone cases available. Many of them are nicely designed, but made of unaesthetic materials; silicone, plastic, polycarbonate. They look cheap, don't feel good, and just don't do the iPhone justice.
The other day, I happened upon some stunning, handcrafted bamboo iPhone cases with laser engraved artwork.
These exotic cases are innovative, and crafted with scrupulous attention to detail. I also discovered that the folks at Grove, are neighbors of mine here in Portland. Their new company consists of a small team of 5, led by Joe Mansfield and Ken Tomita.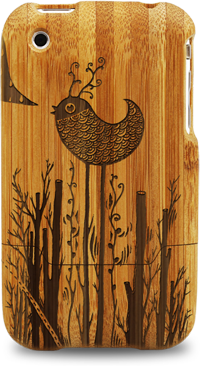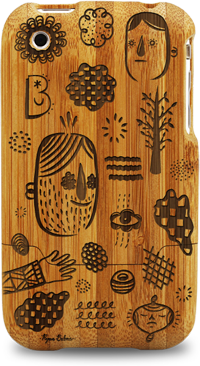 Grove cases are a perfect union of technology and nature. Bamboo is beautiful enough unadorned, but comes alive when laser etched with one of the unique artwork designs created by the Grove guest artists.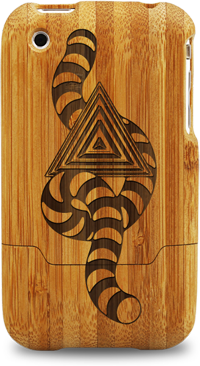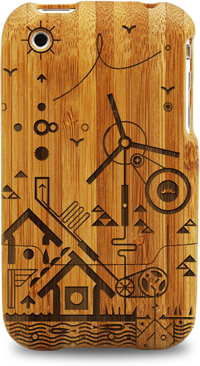 And as an extra option, you can upload your own art and have a completely custom case. This is just way too cool.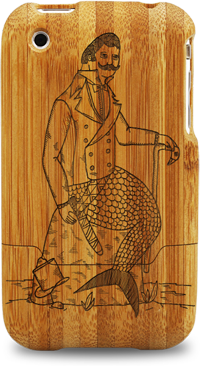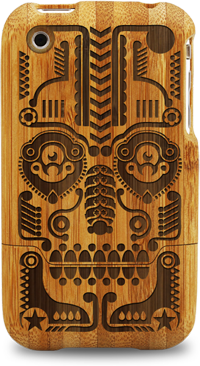 Why is bamboo such a perfect material for an iPhone case? It's natural, substantial, and feels good in the hand. In addition to its beauty and strength, bamboo is dimensionally stable compared to wood. It's also a renewable grass that helps us reduce our reliance on tree forests.

The Grove iPhone 3G/3GS case is a classic two part design that snaps together. Surprisingly, the bamboo adds little bulk, being only .075″ thick.


There are 3 bamboo body colors and 7 anodized aluminum bezel colors. You can choose a plain bamboo case, select one of the designs from the artist series, or upload your own custom art for a one of a kind case.

The Grove website is very friendly, has lots of great photographs, and includes a 'Make Your Grove Case' feature letting you customize the case with your own design. Instructions are given on how to get the best results for your art.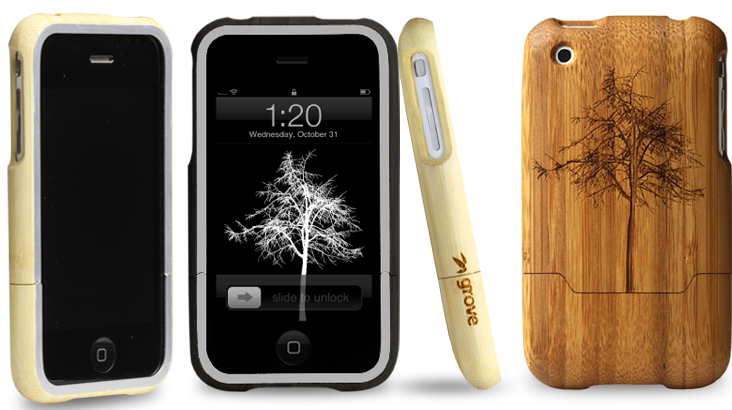 The craftsmanship on these exquisite cases is superb. Each case is hand sanded and rubbed with a natural oil/wax that gives the case a nice feel. All the controls of the iPhone are easily reached in the case cutouts.

The bamboo is harvested from mostly sustainable crops and the cases are completely hand made in Portland, Oregon.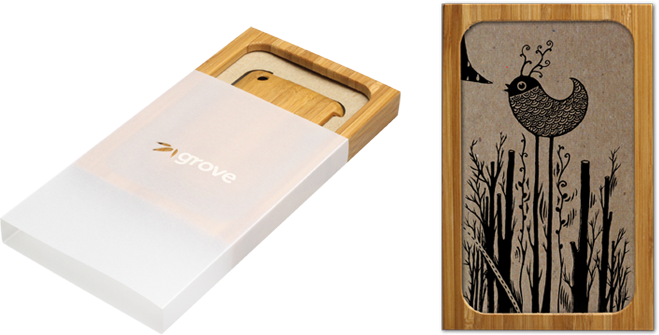 Even the packaging for the cases is art. Each iPhone case comes cleverly housed inside a little bamboo picture frame (left over from the block of bamboo used) with the original art print inserted.
Prices range from $69 to $89.
And yes, iPhone '4G' and iPad cases are in the works! Prototypes are being tested. I can't wait to see these.
more at grovemade.com
[ad name="Post Bottom"]